Recent E-shop solutions
Published 2009-11-18 in Solutions by jondrusek
In recent months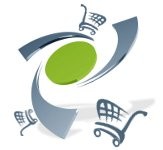 a lot of work has been dedicated to integration of content, intranet features (organizational and personal contacts) and e-business (product catalog). A particular e-shop is
Jorvik.sk
, a lighting accessories on-line store developed for a private company in Slovakia and it runs the newest Cyclone3 applications.
Product Catalog
A usable product catalog is a challenge because of the variety of the attributes that they possess. What is more, the classification is not always straightforward and products can be in many different categories simultaneously.

Connecting Products to Contacts
Currently we are trying several approaches to connect products and contacts. There are usually separate classes for
manufacturers
and
suppliers
. An e-shop framework has to consider the fact that these are usually different. That there may be several suppliers for a particular product and that these contacts do not necessarily need to be institutional. The final data model is still being worked on!
Special attributes for products
Products have undergone some changes lately. Supplier support has been added. Suppliers can be chosen from the internal applications - contacts and organizations so that we are able to relate all the required information. What is more, this solves a very typical situation when a supplier (company) is represented by a person (contact).
We have also added special attributes:
Special Offer
,
Sale
and
Special
. These have boolean values and add additional characteristics to your product without the necessity of categorizing them.
Past Price
is a new attribute too. So from now on you can specify it , e.g. for sales without having to edit metadata.