Premium Content and Content-subscription Systems Support
Published 2011-04-19 in News by jondrusek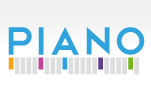 Support for Premium Content and a variety of Content-subscription Systems has been implemented in Cyclone3.
What is Piano?

Piano is a subscription system that will be fully launched in Slovakia as a pilot country in May 2011. Using this subscription, users will be able to access premium content on most of the important Slovak websites, for a start. The users won't have to pay any other fees, not even separately log in to any Piano-supported page to access the premium content. With one monthly payment, everything will be at their fingertips.

Users are able to pay using ePayment systems of their bank, credit card, PayPal and even SMS message. Only a single person will be able to use the provided passphrase, but he will be able to use it on multiple computers. For companies and individual groups of more than 10 people, it's possible to contact Piano for more instructions.
What are the advantages of this payment system for your websites?
There's no need to handle contracts with financial institutions and online payment providers to be able to charge your visitors and You can decide which content and which sections will be available only for subscribed users.
How does Cyclone3 support Piano?

Cyclone3 is interconnected with Piano user management to enable flawless application of users' permissions to premium content, without needing native user registration.

What needs to be done to lock content for common visitors and enable it for premium users?

The scope and delivery of provided Cyclone3 services can be easily set for different users, types of users or arbitrary user groups within the Cyclone3 XUL CMS interface.

When the content is set up, the website functionality can be adjusted to provide locked items only for native registered users, or as mentioned above - for users of external subscription providers, like Piano. Private content can be seamlessly merged with commonly available items, asking for valid subscription when the user clicks for a full view, or the website can have a whole private section only for subscribed users.

Supported content

Text content, Internet live TV streams, video archives, image galleries, discussions and file download / upload.

Where can I see Piano implemented on Cyclone3?

Currently, Piano is implemented on ITnews.sk running on Cyclone3 for Premium content in the subscriber section.